By
Aljoša
, December 6th, 2016 |
Sales
,
Society
|
0 Comments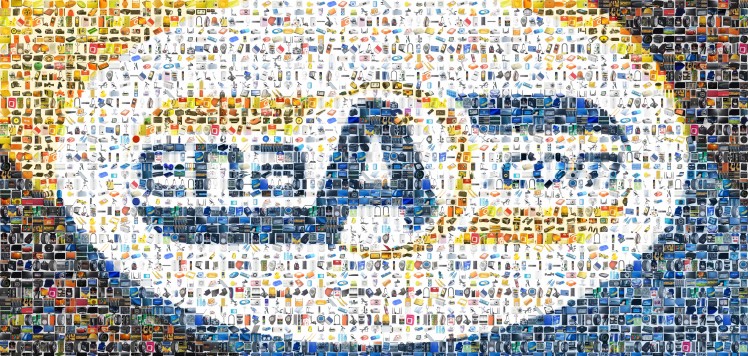 When I started my online sales business with the enaA.com website in 1999, there was practically no legislation regulating this field. A grey area. Should I have waited for laws to be adopted in order to know how to work legally?
Seventeen years later and we are still far from having relevant laws in Slovenia which would support the development of online trading. All this in the country which has in the meantime succeeded in legalising same-sex marriages, the 21st country in the world to do so. I am proud of it. Really proud! I have also lived to see cannabis no longer being classified in the illicit drug class that attracts the most severe penalty and is now allowed to be grown and used for medicinal purposes. Slovenia is not exactly among the leading countries here but at least things have moved forward. We put the right to clean drinking water into the constitution.
And although European politicians refer to the development of the digital market as one of the most important generators of European economic growth, we online traders have so far received from them only legislation on web cookies, which has neither increased the volume of online sales in Europe nor improved user experience. Thus one cannot count on European companies to develop and compete with the American Amazon or the Chinese Alibaba. Sales of both companies to customers in EU countries have been growing steeply from year to year. Why? Because the countries of their origin have highly effective solutions regarding copyrights, customer protection, payment transactions and delivery, which allow for exceptionally low cost of selling throughout the world. Let us not forget that we are dealing here with a global retail sale with an average purchase price of about 20 euros in which every cent counts! Billions of contracts with the average value of peanuts. In Slovenia, the profit would already have evaporated during the administrative procedures related to re-export, VAT accounting, arrangement of copyrights and the costs associated with packaging waste and the destruction of electricity devices.
There may actually be only a handful of Slovenian photographers who sell their work on istock.com, yet every day there are more and more businessmen who know how to buy products in China and send them directly to Amazon warehouses in the USA to be re-sold from there. If we add to these Alibaba, eBay, Etsy and other similar online wholesale markets, this is not such a small business any more. But these marketplaces are not located in Europe and so the money goes other way.
Do we have legislation to regulate this? No. Are people who are doing this breaking laws? Not intentionally, for sure. Uber and AirBnB also want to operate their businesses legally. The fact that they are coming on to the market with a new business model should not be an obstacle. Both offer a very transparent operation, much more than, for example, issuing invoices in regular taxis or in renting rooms and suites via tourist associations on the Adriatic coast. Everything is electronic, everything is recorded. It is quite clear what the VAT value is, how much the operator gets and how much goes to the platform administrator. And then the state comes along to say that the business model is not entirely compatible with existing laws and regulations. Understandable. Of course. This is a new thing. We know. Don't try to make me feel bad for driving with Uber. The sharing economy is an inevitable part of our present and the future. Write a new law. This is your business. The world is evolving! New business models are a constant. Write the best possible law so it will be talked and written about all over the world. Then the EU will become the e-centre of the world.
First published in Finance Manager (version for Slovene readers) http://manager.finance.si/8852131/Aljo%C5%A1a-Domijan-Zakaj-v-Evropi-ne-moremo-narediti-Alibabe-in-Amazona