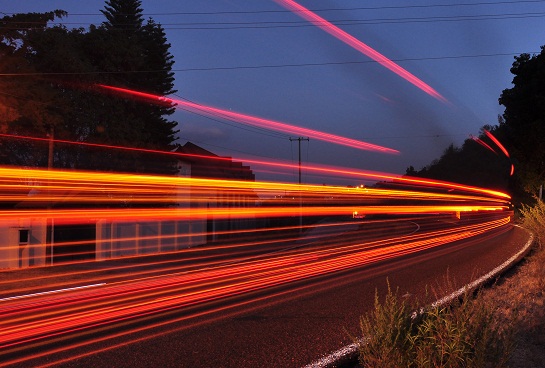 The rapid development of information technology and telecommunications over the past thirty years has been in fact a benefit of some sort. Whatever activity one was engaged in, be it in the public or private sector, an investment in some computer equipment, software applications and user training made it possible to optimize performance, reduce costs, improve quality and of course increase profit.
Naturally, some did this better than others. Slovenia and a lot of countries did not make the best of this opportunity and went down a few places on the global competitiveness scale. Nothing really dramatic. The cards on the global corporation map have shuffled even more. Apple, Google, Microsoft and Facebook became by far the largest companies in terms of market value in the world. Once the flagship, automotive industry, which is very close to and liked by the Slovenian population as well as perceived as an opportunity for economic growth, slid to somewhere below rank 20 on global list. An illustration that we are experiencing tectonic changes: US Ford and General Motors together are worth only slightly more than for instance Nike, McDonalds or Starbucks and much less than Coca Cola, Pepsi or P&G. All combined are worth less than Apple.
The company that will be the biggest in 20 years has yet to be founded. In the ABC Accelerator I have been following the growth of a new generation of successful companies practically in real time, seeing today that in a few years we will be buying differently, doing business with banks differently and communicating with the public administration differently, and we will have different relations with the electricity, water and heating suppliers … we will travel differently, select hotels differently, go to restaurants differently, undergo treatment differently, and so on. We will allocate most of the money to things we do not know yet today. The key to success is no longer growth and optimization. The companies and countries that don't invest in novelties will fail completely, regardless of how successful they are and how much profit they make today. I am not talking about just one or a few changes. Even a country like Slovenia will need thousands.
I was surprised by the Chinese at the end of July. Theirs was the first country in the world to introduce online ride-booking regulations. The market with more than a billion users gave the green light to Uber and similar countries, making it clear they need not fear obstacles and pitfalls in winning the Chinese market. This is far from the European practice where mayors of individual towns decide about Uber, AirBnB and similar countries.
I was also surprised by Tesla. The Gigafactory producing batteries needed for its cars was set up in Nevada. At home! This is an excellent example of how innovative companies create jobs without looking for a cheaper labour force around the world. It is worth noting that in less than a year the factory will double the global battery output, only to quadruple it at a later stage, thus filling all Tesla 3 orders. Another trend that will have to be taken into account: foreign companies will no longer be able to create jobs with tax and similar benefits. A slightly different view of the entire matter reveals that investing in domestic knowledge is the only reliable path to a welfare state.
Let us have a look at how Romania boosted its high-tech industry. It reduced taxes, simplified accounting and made it easier to get credit. In a few months it succeeded in reducing unemployment, having recorded one of the lowest unemployment rates among the youth in the EU, ranking second in terms of GDP growth among the EU Member States and looks to have a good future. IT companies account for 6.1% of the country's GDP and are expected to achieve 10% in 2017. It is important that Adobe, Microsoft, IBM, Intel and Oracle are opening their companies in Budapest because the favourable business conditions there also apply to all, both domestic entrepreneurs and global corporations, thus simplifying the opening of such companies and ensuring the conditions apply to the long-term.
And which country has witnessed the fastest growing GDP? Ireland, which has also reduced corporate income tax, attracted investors and boosted GDP to an incredible 26.3%.
The Russians will become the first to invest in Hyperloop, a new train offered by Elon Musk (Tesla, SpaceX, PayPal, …), operating at a speed of up to 1,200 km per hour. The construction will start in Siberia so as to connect Moscow and Beijing. Great Britain proved to be the most advanced when it comes to drone legislation. Amazon.com will therefore launch drone delivery there.
Who knows what will happen when the door to virtual reality opens really wide!
Original in Slovene Manager.Finance.si/8848155/Aljosa-Domijan-Tehnologija-drvi-kje-bomo-prvi-mi