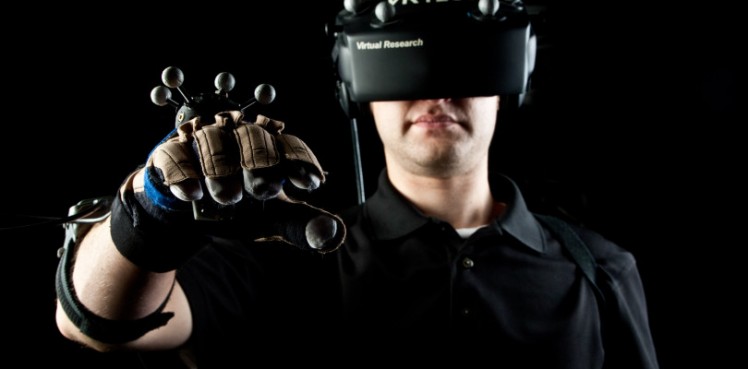 When picking out the most major potentially disruptive tech trends for the new year, I always look at the predictions from the past couple of years. Last year, I drew attention to the Internet of Things, 3D printing, cloud computing, big data, security, data privacy and IT consumerisation. The predictions have all come true; only 3D printing is gaining ground slower than I anticipated.
The jobs we've all grown accustomed to are disappearing. Our environment is seeing an influx of people with customs and culture unknown to us. Global stock exchanges are behaving not unlike the fastest and most terrifying roller-coaster ride in the world, the Formula Rossa ride in Abu Dhabi. The news reports about the latest wars have all but replaced bed-time cartoons. We're getting older: Barbie is already 57, while Tom and Jerry celebrated their 76th birthday this year. All three still have a regular job, only here and there allowing young people to shine.
With all that's going on, it's all too easy to forget that there have never been as many people thinking about how to make the world a better and kinder place for more than 10 billion inhabitants, destined to walk the Earth in 2050. At the moment, it seems like nothing special is happening. But this in itself is the greatest of illusions. We are destined to wake up one day, only to find a new futuristic London airport at the mouth of the River Thames; Tokyo will show off its 1.7 kilometre skyscraper, there will be a motorway stretching from London to Beijing, a railway line from Beijing to New York, a motorway traversing what today are inconceivable bridges through Norwegian fjords, there will be a new two-hundred kilometre canal from the Atlantic to the Pacific going through Nicaragua, and Gaudí's Sagrada Família in Barcelona, under construction since 1882, will have finally been completed. There is no doubt all of this will be possible thanks to new technologies, encompassing everything from new materials and robots to artificial intelligence, virtual reality, 3D printing and modern means of transport.
Some things never change
Once again, as has been the case throughout the years, I have to predict that we will continue to write in MS Word and use MS Excel spreadsheets with almost 100% certainty.
Virtual Reality
When I first met Hrvoje Prpić, I told him that Trillenium somewhat premature. Yeah, a week or two :). However, Trillenium is today the leading builder of VR adventures for retailers.
In March 2014, Mark Zuckerberg once again demonstrated his incomparable prescience, compared to his one hundred billion in their pocket competitors, when he paid two billion dollars for Oculus Rift, what was then an almost non-existent company. This summer, Oculus Rift will release its VR devices for the high retail value of 599 dollars; consumers are expected to spend more than 5 billion dollars this year on playing in virtual reality (the number last year was 660 million).
However, this is not only about video games, even though the gaming industry is planning to not only expand its offer of VR games, but also move it into the cloud. This in turn will also expand the number of cloud services and the need to increase data-transfer rates through the Web and mobile networks. We will be faced with a completely new user experience which will probably no longer include TV screens, monitors, keyboards and PCs. All we'll need is a smart phone and a virtual reality interface.
Due to all of the changes associated with it and with the consent of the X, Y, Z and millennial generations, virtual reality is the chief trend which will undoubtedly be followed and supported by technological progress in other areas.
Artificial Intelligence
Do you know Amy Ingram? Amy is AI powered personal assistant for scheduling meetings. You interact with her as you would with other person. Here you can get Amy for free.
When five years ago, Apple started equipping its smartphones with Siri, most users never even considered it was a form of artificial intelligence. In 2016, Amy, Siri, Google Now, Alexa and Cortana will become completely run-of-the-mill.
Nowadays, we are already used to computers doing more administrative tasks than people; they are better at seeing, hearing, recognizing patterns, etc. It will take some getting used to the fact that they will also be making better conclusions. It is a fact that only the crunching power of computers can find better solutions in big data by using software with artificial intelligence characteristics. IBM's Watson is proof of this concept, while Amy, Siri and Cortana will offer a friendly helping hand when dealing with artificial intelligence.
Smart Devices
The expression "smart devices" is used for everyday products which collect data through Wi-Fi or Bluetooth networks and are controlled via smartphone apps. This year, a growing number of chairs, lawnmowers, refrigerators, cups of coffee and door handles will be sending out data. Most of them only collect data on when they are being used, for how long and at what time of the day; others also measure air humidity and temperature.
However, smart devices are also smart houses and the Internet of Things. If we look at it with an even wider angle, these devices also include robots, drones and, at the end of the day, smart cars. Simply put, computers will be everywhere. Everything will be interconnected. Devices will send and use data from the cloud. It's up to us to get ready and take advantage of it.
Mobile Payments
Banks are behind with the times. Banks are cumbersome. So say the start-up companies looking to bring a breath of fresh air to how we pay for things. It's a fact that banks are losing the payment transaction business. Goldman Sachs reports that financial start-ups will take over banking services worth at least 4.7 trillion dollars per year.
Investors had already detected this trend in 2014 and invested 12 billion dollars into new companies. Europe thus already has three unicorns – companies whose valuation has quickly exceeded a billion dollars: Adyen, Powa, and Skrill. On the global market, they will be forced to compete with Stripe, WePay, and Betterment.
This is not all down to the rigidity of traditional banks. The rapid growth of companies, such as Airbnb and Uber, is bringing new requirements to the financial services market. Such needs can only be met by new innovative companies. As a cherry on top, new entrants to the market are starting to use web-based and mobile services to offer better student loans and customer support for users without bank accounts. At the moment, this represents a pool of 2.5 billion people.
Media
An increasing number of users access media through Facebook, Twitter and other social networks; this means less and less people are accessing content through the media outlets' home pages. According to Pew Research, this habit has been taken up by almost two-thirds of U.S.-based users. The phenomenon is only expected to grow. As is often the case, the rest of the world is certain to follow this trend in 2016. It's interesting to note that analysts didn't find any deviations among demographic groups. The trend exists with all generations, regardless of gender or social status.
The habits of television viewers have also been changing; they increasingly prefer to stream films and series via the Internet. This allows them to watch whatever they want, whenever they want it. In 2016, the obvious shift of attention to content-oriented users will represent a challenge for the mainstream media. They will need to figure out how to improve their offer, while retaining their popularity, visibility, and subscribers.