If your sales figures mainly depend on Google, Facebook, and various advertising networks, you've hit a dead end. Even if an average 2% of clicks end up converted to sales (not a bad result), taking into account an average price of $ 0.15 per click (also not a bad price), the cost of advertising with Google amounts to $ 7.5 per purchase. If this was the price to pay just once for a regular customer, guaranteed to buy more, you'd still be able to stay in the black. However, you will have to pay $ 7,5 for each purchase coming from Google forever. Customers are creatures of habit. The next time the majority of customers will again start their sales journey on Google. If your ad is not there this time round.
After Google changed the positions of ads and is now more advertising panel than search engine. On mobile phones whole first screen is reserved for ads. On PC's and laptops users now see four ads first and only two to three search engine results.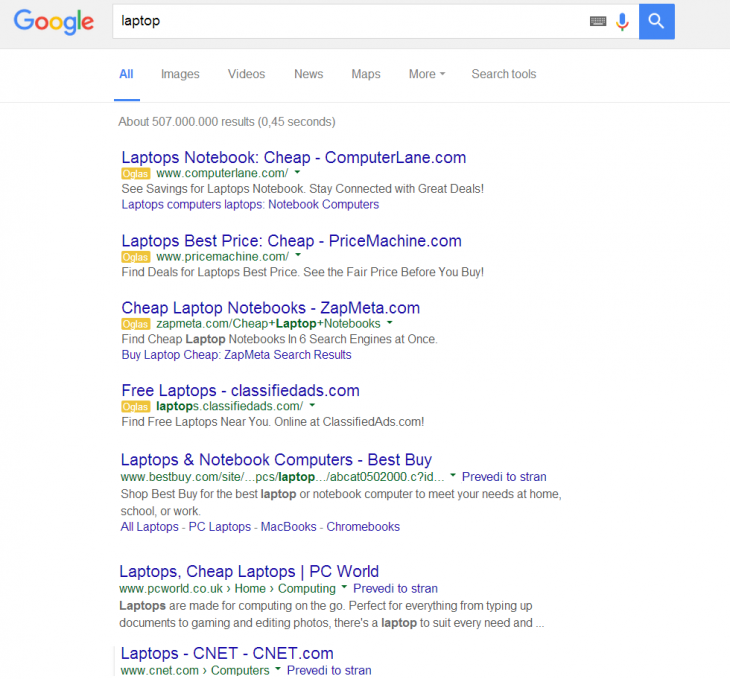 Ok. Thank's Google. It is even more clear now how to actually successfully sell online. Just take next three steps forwards as soon as possible:
1. Calculate the actual success rate of your existing Google advertising campaigns, as well as other services where you might be paying for clicks or impressions (price comparison sites, for example are even less effective than Google), making sure the sales you generate with their help let benefits go to your pockets and not theirs. Think about whether it's worth it in the long run!
2. Ensure your offer has the best possible content. This is a mantra repeated time and time again by all SEOs and inbound marketing experts. However, never put too much stock into how many times your keyword is written in the meta tag. What you need is a truly excellent description of your offer. It needs to be a real pleasure to read, telling buyers everything there is to know about your offer and convincing them to make a purchase. You should additionally ensure a short summary which is visible when a link to your page is published on Google, Facebook, etc. And that's it. Believe me, if you don't know the best description for your offer, no inbound or SEO expert can help you.
3. Instead of paying for clicks and impressions, start by only paying an adequate share of the realized sales to those who help you generate a larger number of purchases. Use performance marketing! You can find on affiliatewindow.com all top brands are using it.
Alternatively, you can post your offer in the largest online stores on the Internet:
a. Amazon.com
b. Alibaba.com
c. Ebay.com
d. enaA.com